17-Night Falklands & Fjords Voyage
Booking Dates
09/25/2020 through 01/24/2023
Travel Dates
09/25/2020 through 02/10/2023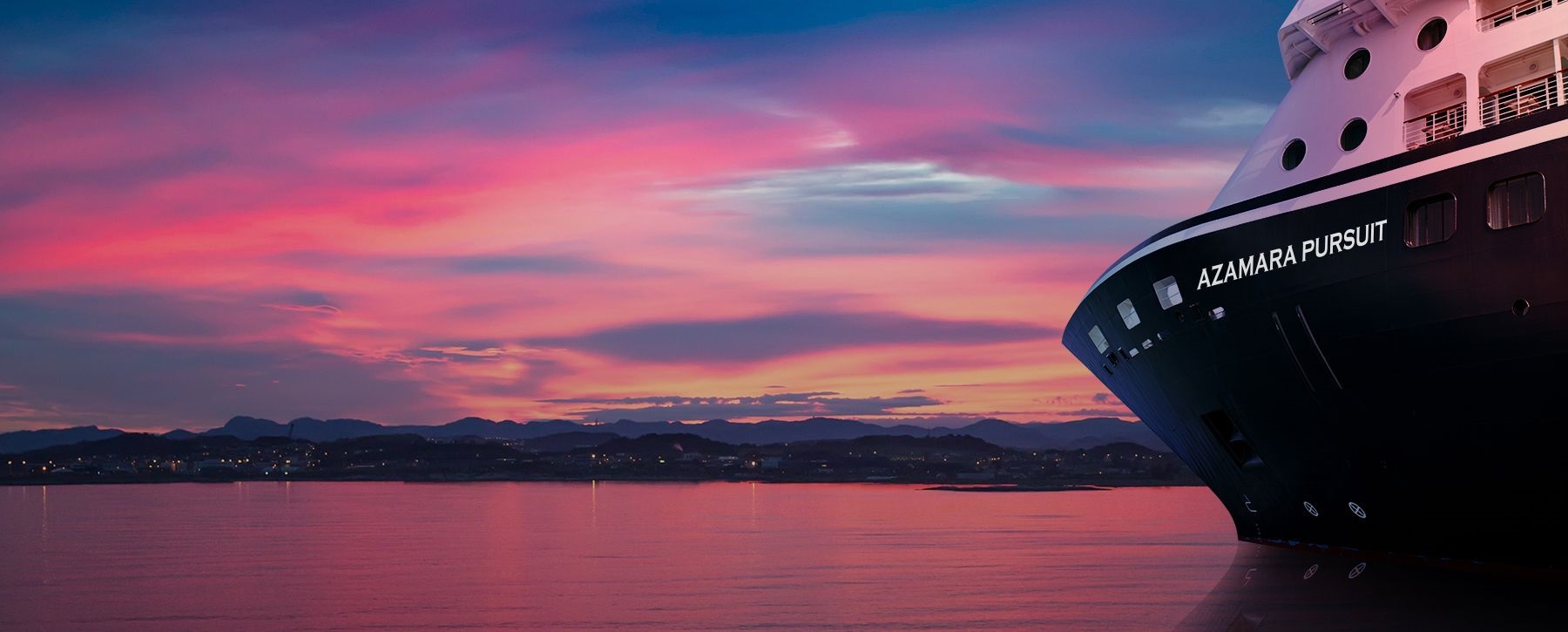 Experience the edge of South America on this 17-night adventure. Sail from Buenos Aires to Montevideo for an overnight stay and spend time basking in the city's distinctly European charm. A day in fashionable, artsy Punta del Este follows, before two days of relaxation aboard your boutique hotel at sea.
Then, arrive in Port Stanley in the windswept Falkland Islands, followed by an overnight in Ushuaia-an adventurer's haven at the end of the world. Hike the Martial Glacier, or make your way to Presidio, once known as the Prison at the End of the World.
Ushuaia is on the banks of the Beagle Channel, which is where our journey takes us next. Spend the day cruising before setting off for Punta Arenas. With a late departure from this hub of history and trade, there is plenty of time to stroll the Plaza de Armas and shop along Avenida Bories.
Cruising the Strait of Magellan follows. Keep your eyes peeled for the 41 lighthouses along the waterway-some of which are more than a century old. Another day at sea offers an opportunity to indulge in spa treatments before arriving for a late stay in Puerto Madryn, Argentina-home to diverse wildlife both on land and in the sea. After two final days at sea, this voyage concludes with an overnight in Buenos Aires.
| Day | Description | View All |
| --- | --- | --- |
| Day 1 | Buenos Aires, Argentina | Details |
| Day 2 | Montevideo, Uruguay | Details |
| Day 3 | Montevideo, Uruguay | Details |
| Day 4 | Punta Del Este, Uruguay | Details |
| Day 5 | At Sea | Details |
| Day 6 | At Sea | Details |
| Day 7 | Port Stanley, Falkland Is | Details |
| Day 8 | At Sea | Details |
| Day 9 | Ushuaia, Argentina | Details |
| Day 10 | Cruising Beagle Channel | Details |
| Day 10 | Ushuaia, Argentina | Details |
| Day 11 | Punta Arenas, Chile | Details |
| Day 12 | Strait Of Magellan | Details |
| Day 13 | At Sea | Details |
| Day 14 | Puerto Madryn, Argentina | Details |
| Day 15 | At Sea | Details |
| Day 16 | At Sea | Details |
| Day 17 | Buenos Aires, Argentina | Details |
| Day 18 | Buenos Aires, Argentina | Details |